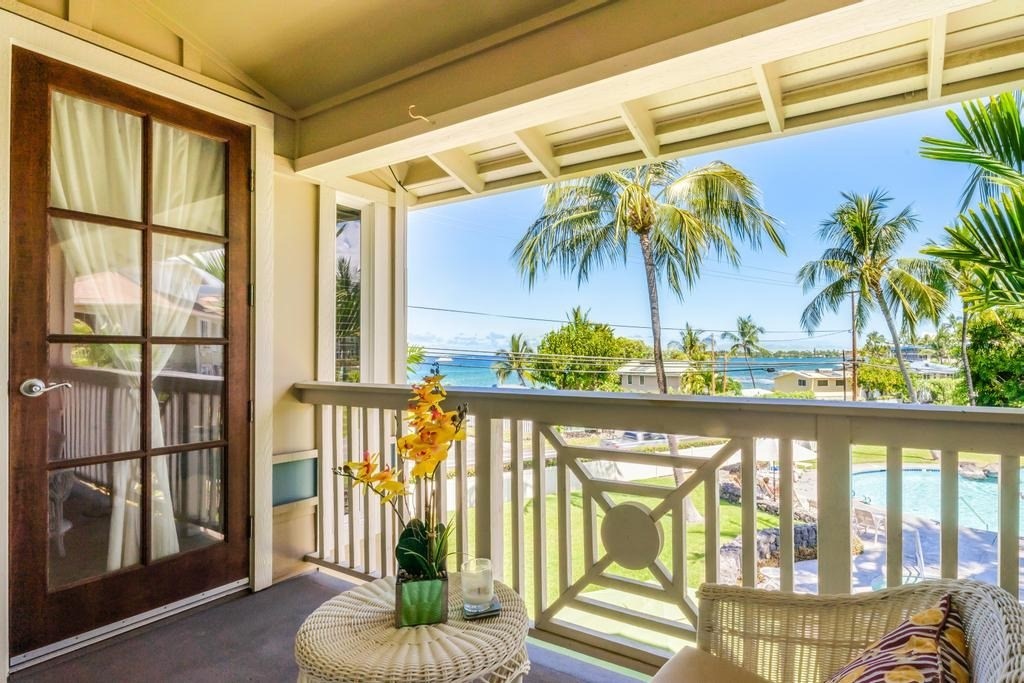 75-5919 Alii Drive, #A22, Kailua-Kona, HI 96740
The blue Pacific draws people to Hawaii from all around the world and every buyer desires a home with an ocean view. Many MLS listings promise one, but few can boast of an unobstructed view along the coastline with white water crashing on the shore. The buyer of A-22 will enjoy watching the Ironman swim, cruise ships in the harbor (when they return), as well as incredible nightly sunsets over the ocean. All from the lanai in this unique unit in Alii Cove. And, as a bonus, the view out the lanai also includes the prettiest pool and landscaping in Kona in the foreground.
Living in Alii Cove provides the owner with a host of advantages including the ability to walk across the street to Honl's Beach, and to walk to quaint Kona town to enjoy shops and restaurants without the need to use a car and find parking.
Property Details
Status: SOLD

MLS #650739

Condominium

2 Bedrooms | 2 Baths

1,215 sq.ft. living area

List Price: $581,000

Sold at: $595,000
75-5919 Alii Dr.
Kailua-Kona, HI 96740